Long term rentals near Holetown
Are you looking for long term rentals near Holetown?
Contact us today to see our selection of long term rentals near Holetown.
Here are just a few:
Heron Court 12 is a beautiful 3 bedroom home just a few minutes drive from Holetown. It is close to the west coast beaches, restaurants, cafes and all the amenities of Holetown.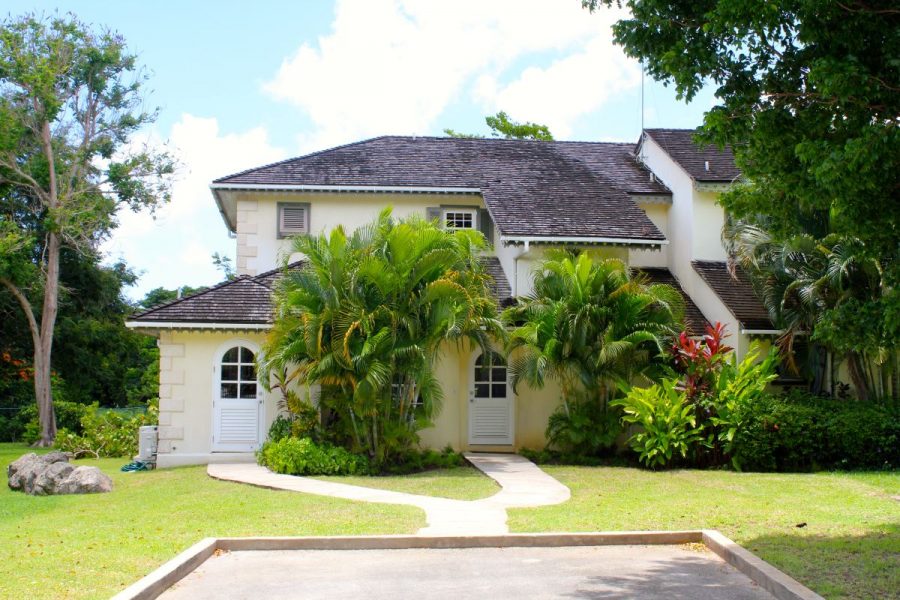 The Heron Court development is a quiet, gated development. Heron Court 12 has a lovely manageable garden and a terrace for al fresco dining.
All 3 bedrooms are air-conditioned with walk in closets.
This charming property was recently redecorated and furnished. It has a great deal of storage. It is ideal for those who want to relax in a comfortable cosy home.
There are 3 bedrooms and 2 bathrooms.
With its large open plan areas this is the perfect home for entertaining.
Outside there is parking available for 2 cars.
Heron Court 12 is available to rent now.
US$2,500 per month on a furnished basis.
Turtle View 6 is a delightful three bedroom, two bathroom property. It is located in the Turtle View development which is a gated community with a cluster of 10 townhouses around a free-form communal swimming pool.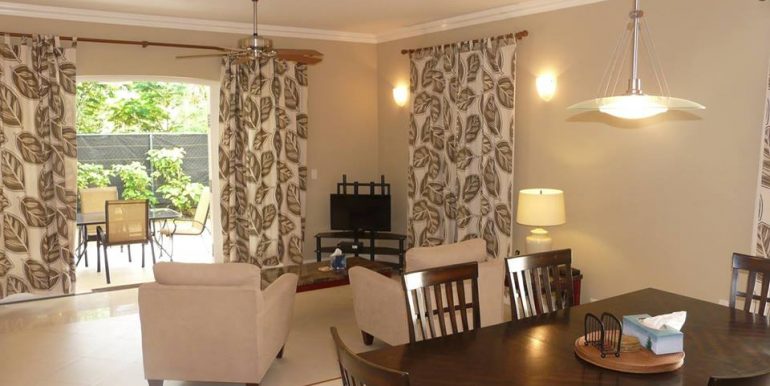 It is located just north of Holetown and opposite the Fairmont Royal Pavilion Hotel and close to Lone Star restaurant. It is in a quiet and convenient location just a few minutes walk from the beach.
Turtle View 6 was refurbished approximately two years ago and is in excellent condition.
This two storey semi-detached property offers three bedrooms and two and half bathrooms. The design encompasses a spacious open plan living and dining room. This leads to a covered terrace to the south and the plunge pool area and deck to the west.
Turtle View 6 is offered fully furnished and with all appliances.
Porters is a sleepy village within the Parish of St James. It is a short drive from Holetown and all the amenities and restaurants on offer there including the impressive Lime Grove Development.
The Turtle View development is just across the road from the beautiful beaches by Royal Pavilion and Lone Star. It is in an ideal spot for those who want peace in their surroundings. They will also benefit from all the activities and amenities on offer in St James just a few minutes drive away.
Turtle View 6 is available for rent on a furnished basis at US$2,750 per month
Golden Acre is a newly built development of 3 bedroom townhouses in St. James. The development is located opposite the popular Lone Star restaurant and Juju's beach club. It is a low density development featuring just fifteen town-houses.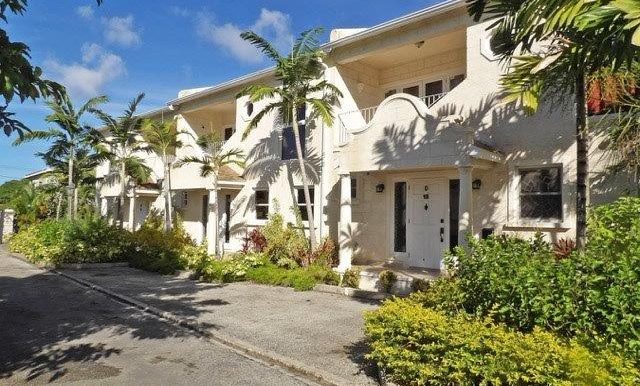 Golden Acre 13 has 3 bedrooms across its two storey design.
The master bedroom suite is on the upper level and features a walk-in closet. It has its own en suite bathroom.
The other two bedrooms share a bathroom. All bedrooms are located on the upper level and feature air conditioning.
On the ground floor level is an open plan kitchen, dining and living areas. These lead out onto a covered terrace.
No 13 feature high end finishes. It has coral render walls and stone counter-tops. There is a communal pool at the development accessed by residents.
Golden Acre is in a wonderful location close to a wide variety of amenities in both Speightstown and Holetown.
Golden Acre 13 is offered for long term rental on a fully furnished basis. This unit also has external cameras for additional security.
Golden Acre 13 is available for US$2,000 per month
If you would like to view Golden Acre 13 contact us today
Jamestown Park 3 is a charming semi-detached townhouse. It has two en suite bedrooms and is located in the quiet neighbourhood of Jamestown Park.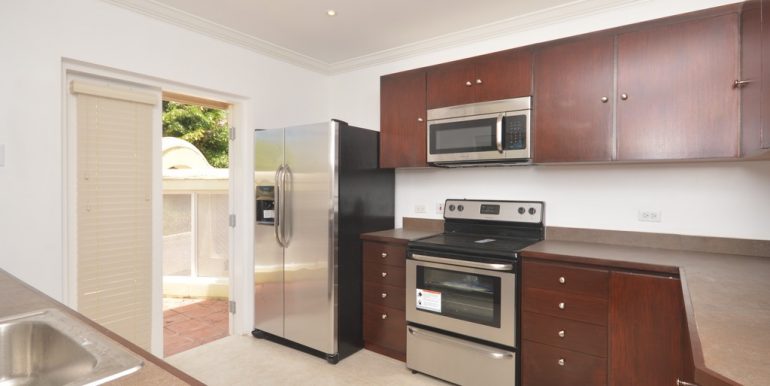 The property is in an established compound which consists of 5 townhouses. The entry level features the large kitchen. This has been fitted with new appliances and a spacious living room. The living room opens onto a private terrace. This level also houses a powder room/laundry room. Both air-conditioned bedrooms are on the upper level and feature ensuites bathrooms.
The property is within walking distance to Holetown and beaches. There are commercial banks, restaurants and other amenities including the new Limegrove Lifestyle Centre just a short walk away.#
We have many more properties available for long term rental close to Holetown.
Contact us today and our team will be happy to assist.
For properties to buy in Barbados visit barbadosdreamproperties.com
For holiday rentals in Barbados visit barbadosdreamvillas.com